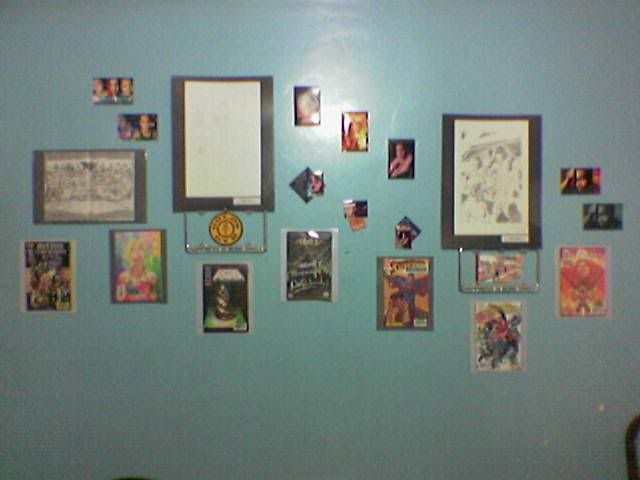 I redecorate my wall because I got tired of looking at it with paint only. I just put my pictures, my drawings and my comic collections (mostly signed by artist and # one issues). There it goes, I hope you'll like it too.
Maybe next year I might redecorate it. I still have to think for a new design. Maybe about hobbies or about natures. Well, it's still too early to think for now.
For now, I'm quite satisfied with it. As I open the door, it's the first part of my room that you can see. It relaxes me a lot. So I'm happy with it.