Paper Clip Komics Issue 1 is available at:
Chunky Far Flung
Marikina Shoe Expo
Araneta Center, Cubao
Quezon City
and if you are in Davao;
Orlad's Crafts
Aldevinco Shopping Center
C.M. Recto St.
Davao City

if you are in Kidapawan City;


6A Convenience Store
Fronting Madonna Hospital
Daang Maharlika
Along Quezon Blvd.
Kidapawan City



Just send a note or two if you are interrested to grab one or e-mail us at: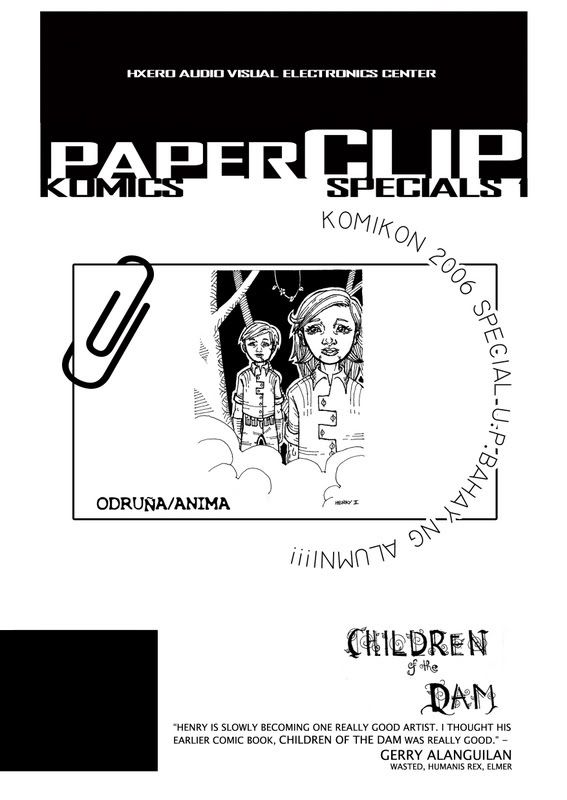 Paper Clip Komics Specials 1: Children of the Dam Second Printing had been sold out. Thanks to all who grab a copy. I really appreciate it a lot. Thanks to Gerry Alanguilan, Ruel Sarmiento and Elmer Diname for the support.