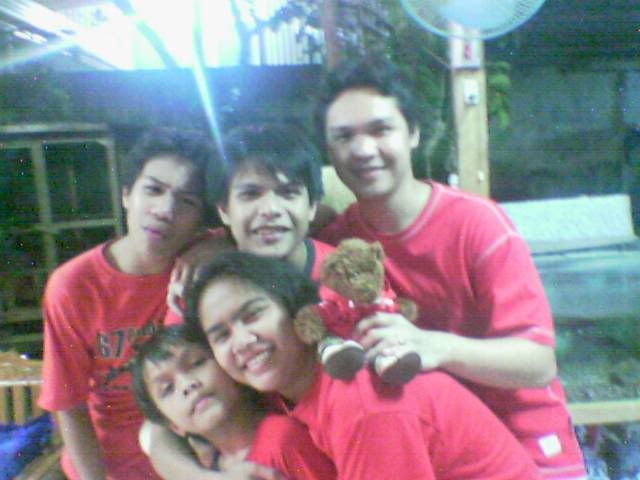 All of us wear red. My parents, my brothers, my sister, Tata (our scholar) and even Kutchie and Thomas the bears. This is for good luck according to my mom for the year to c0me. We enjoyed our simple New Year Celebration because we are complete once again unlike last year when I have to go back to Manila after Christmas because of work. It just feel good to be home.
Our simple celebration started with pressing the horns of our vehicles, using the torotot, jumping for growing tall, throwing coins inside the house and hugging and kissing each other while greeting Happy New Year to each one of us. Then, the confettis were thrown and the wine drinking. Then we ate. After that we take pictures and drink some more wine and beer.
We do have a great time and all of us enjoyed even if our celebration was simple. What's important is all of us where there and we are Happy and blessed by God.