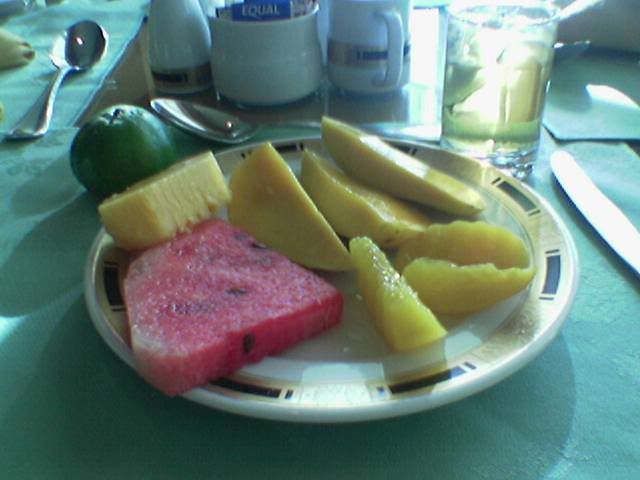 Aren't those delicious?! Yes, I ate a lot during a breakfast buffet. The reason why is that I got a little disappointed because the buffet is good for two persons and I'd been calling friends to share it with me. Unfortunately no one wanted to have breakfast with me that day. Either they're busy, they have work, or they don't reply at all. Thus, what I did is I ate a lot, as much food that would fit my stomach.
After eating I loved the feeling of being able to eat at your heart's content. I really loved each type of food that I put in my platter. I can only eat like this everytime my mom visits me here in Manila. This is also the way of telling me that she misses me, I think. Thank you mom. Hoping for another feast like this one.
Well, the next time I invite one of my friends to have breakfast with me, I hope there will be one who will be available because it would be much fun to have someone eating hearthily with me.