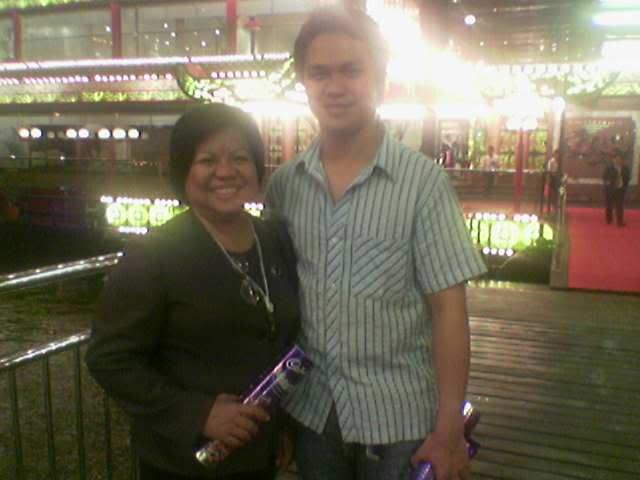 It's been 3 years since I last saw our former Engineer Chairperson Ms. Nenita Malaluan and I never thought that I would bump with her at the most unexpected place - The Presidential Yatch. Yes, I saw her again at my mom's bestfriend birthday party. I never seen her so happy and so relax. She's not her usual "business attitude" self. In fact she's a totally different person at all. She's friendly, down-to-earth and she talked a lot too.
I remember the first day I saw her was during my DOST Mathematics tutorial (given to those DOST scholars) days. Before we enter college, we scholars are oblige to undergo tutorial on English and Mathematics subjects. She was then a perfectionist, know-it-all, I'm-always-right, so-shut-up kind of person and no one messes up with her. Her class that time was so quite that you could hear the needle when drop to the floor. Everyone were so terrified at her. There was this one time, when one of the scholars bf visited her and while Ms. Malaluan was teaching, the bf kept of bothering the gf so Ms. Malaluan completely lost it and scold the bf in front of us. The bf tried to rebut but he was overpowered by Ms. Malaluan and so he left in shame. I also remember Jay-Roy (one of the DOST scholars) that he has to go and look for another route when he sees Ms. Malaluan comes his way. Hahaha. It's so much fun to recall all those tragic moments.
Now, she's connected to a different school here in Manila and was no longer working in Ateneo (de Davao University). I heard some nasty rumors as to why she's no longer connected but I do not really care because what I see now is a completely different person. She's changed so much - for the better. I do hope that she keeps up the miraculous work. God bless, more power and good luck ma'am.