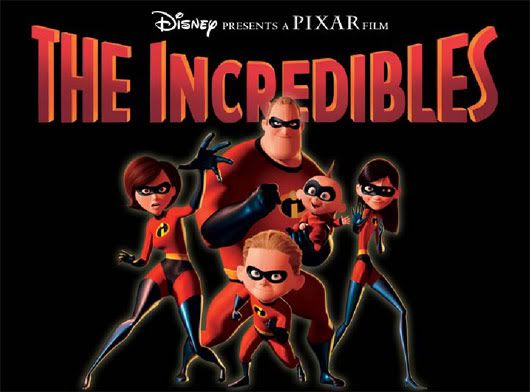 I saw
The Incredibles
last Nov. 07, 2004 with a friend,
Andy
, during my day off and I really enjoyed the movie. I don't have to think and analyze the flick. All I had to do is watch and relax. It really helps me relieving my system from stress that I gathered the whole week thru from work. I wanted to watch it over and over again, unfortunately, we came in during the last show. I should have watch it earlier. I should've known. Hehehe.
Watch it!!! I even recommend the film to all my customers. Hehehe.