Hearing all those firecrackers keeping the night alive
Makes me wanna cry out load
Sitting in this empty station
While my family celebrating miles away back home
Tried calling all those numbers to reach them
Finally greeted them "Happy New Year"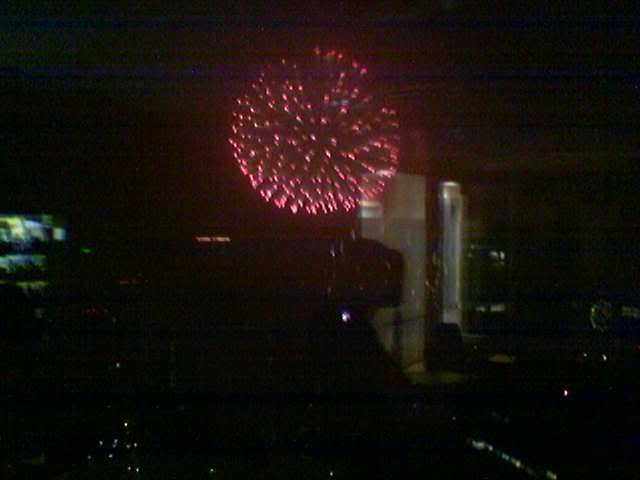 Celebrating New Year on the 50th F/ PBCom
Yeah. I was on duty during the New Year's Eve and had to spent it in the office with my officemates - who were neither happy nor excited. I was hoping that there will be few calls for the day, unfortunately, calls came pourin' in like no tomorrow. I had my lunch 50 minutes before midnight so i got the chance to call my family to greet them. I was also able to witness the 15 minute fireworks display prepared by the local government of Makati City. It's nice seeing the event on the bird's eye view. I was not able to text some of my friends though because I ran out of load. So if you happen to read this, I'll just have to greet you here:
HAPPY NEW YEAR TO ALL!!!