There are a lot of things that happen to me for the last couple of weeks that I was not able to write here because of some reasons that can't be avoided. Here are some of them (not in chronological order though):
1. Christian' bday: Mama Novie's son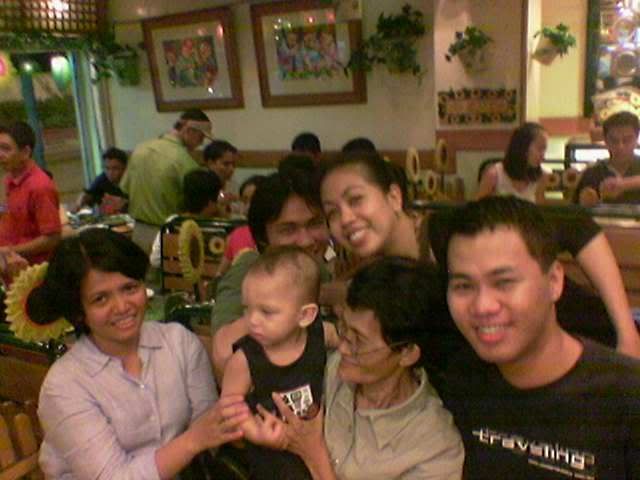 *Novie celebrated her son's bday at Buddy's.
2. Met Gerry at the Mega Mall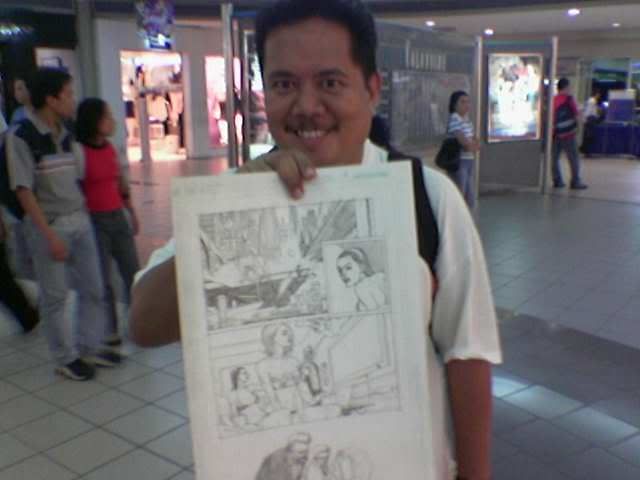 *Gerry showing off Lienil's art for Batman/Danger Girl crossover.
3. Saw Jasmine Trias at the Mega Mall
*This is a promo for Bench products. It just happen that I was there so I stayed to hear her sing
4. Pao's bday celebration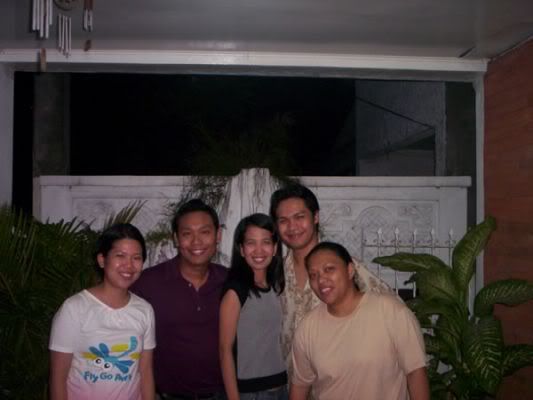 *We went to Las Piñas to celebrate her bday.
5. Freeky Frederick
*Rica scared s#!+ out of me.
6. ACE Training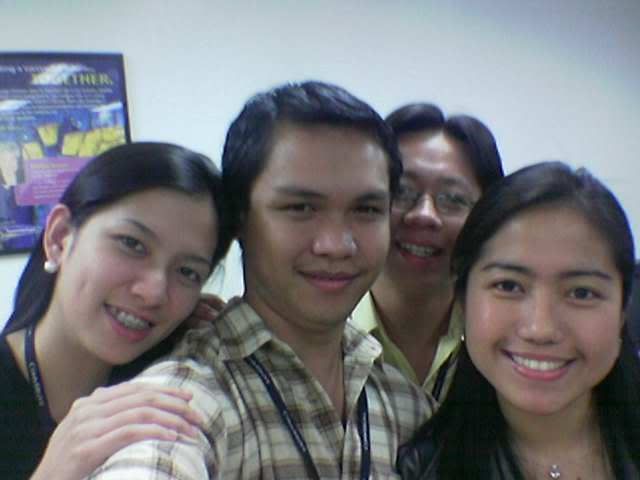 *Karen, Me, Pendz and Rica at the ACE training.
7. Got 2 commendations in less than 2 weeks
*I was commended by a job well done by 2 of my callers.
8. Finally bought comics after 3 mos
*Nakabili na rin sa wakas.
9. Breakfast @ McDo Day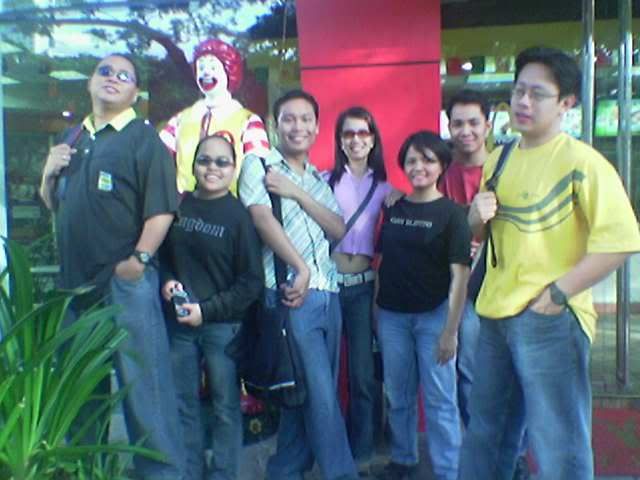 10. Food trip for 3 weeks straight
*163 lbs na tuloy timbang ako.
11. Whistlestop fun/scandal/
daymare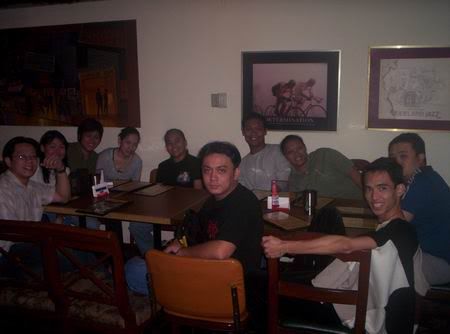 *Dami nangyari this day.
12. Videoke day out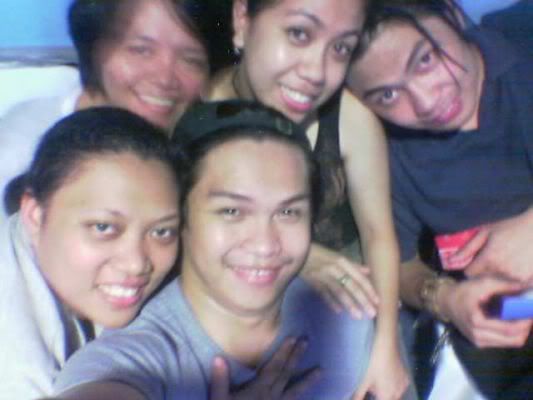 *We decided to meet that day and nagvideoke at nagsine.
14. House of flying daggers day
*Nanood kami ni Andy sa Robinson's Galleria.
15. Power of One
*I receives a Power of One card from TL Leroy.
16. Ayala Tripping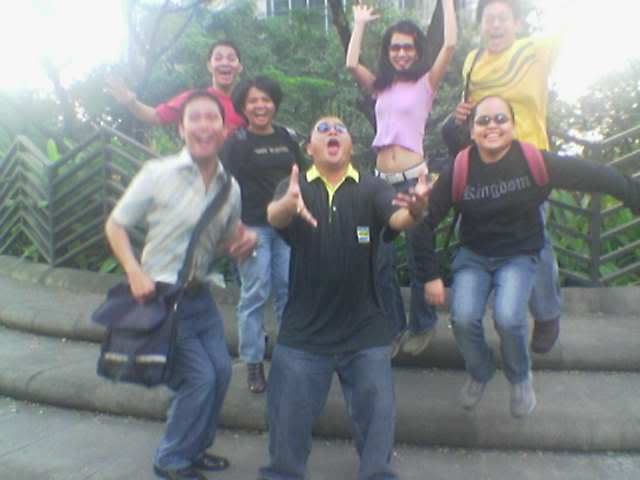 *Picture2x after breakfast sa McDo. Rica, Salem, Novie, Benj, Reg, May, and Pendz. 1, 2, 3... Talon!!!
17. Mom and Dad in the city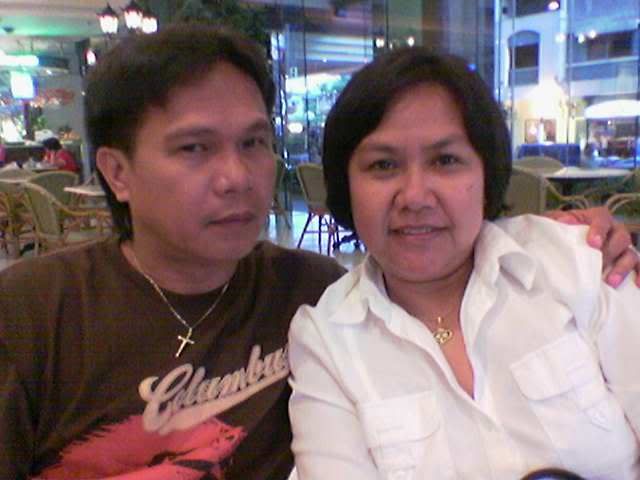 *They visited me here. How sweet!!!
18.
Telenobela
Day
*Hehehe. Wattaday. Scandal to the 3rd power.
19. Santo Santito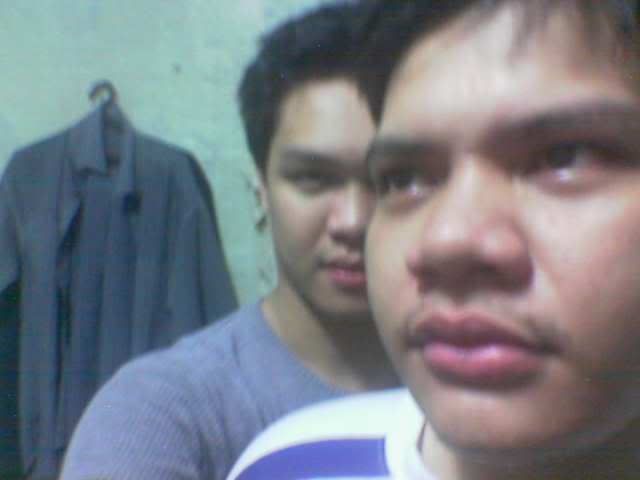 *Hehehe. Pang poster na ba sa sine? Andy is that choo?